Are you fascinated by gunslingers of the old west and coffee-bean boiling mustache twisters? This post contains some cool cowboy stuff for you.
The Wild West may stir our imagination and get our hearts pumping with gunslinging action and handlebar mustaches. But to take a look at the real time period and daily struggles of the people that lived in the old west of the 1800's is anything but entertaining. The EDC kit items and supplies of the old westerns can teach us a thing or two about being a survivalist in survival time periods. 
What did the old western cowboys gear list look like? What kinds of items did they carry on them everyday? In this post, you're going to learn about the wild west cowboys EDC items.
EDC Kit Items From The Wild West Cowboys

The Old Wild West EDC kit cowboys carried with them consisted of over 12 items. Most of the items are basic and obvious, other items not so much because the items have been replaced by better ones or are unnecessary. Let's get started.
1) Knife
Not just a cowboy item, but an everyday survival item. The cowboy edc knife was more simple than you may think. Back in the 1800's and 1900's, the knives that were used was a simple butcher knife.
2) Firearm
What's a Wild Western without a gun? Your typical cowboy walking around the old west would always have extra ammo for their guns.
3) Bedroll
In todays camping world, bedding for camping and outdoor adventures is plentiful and robust with options and variety. The old west camping gear was a little different. The westerns bedding consisted of a simple cowboy blanket roll, also known as a western bedroll. 
The bedroll was the toughest item to carry for the Westerns. Bedrolls are too big to actually "carry" on them. They had to travel around with it behind their horse steed. The bed of the cowboy was one of the essential things needed to survive in the wild. It had to be thick and heavy enough to provide sufficient shelter and protection, but at the same time not be overwhelmingly bulky and heavy to travel with on a daily basis.
4) Food
The bulk of the cowboys diet was made up of beans. In the old west, cowboys definitely drank coffee. They would carry it in small tins similar to the small tin survival kits we make out of Altoid tins.
I wondered how the cowboys made coffee so frequently back in the 1800's. They made coffee by tossing a few coffee beans at a time into a pot of boiling water or with an old west coffee pot.
5) Western Water Canteen
The old west canteens were different than the ones you see today in Cabellas. The old western canteens were larger to carry more water than usual. The western saddle canteens are especially large. The common water container that was used and are still used today are called water bladders. They are larger and in a specific shape making them more comfortable to carry with a strap. The average canteen could hold between 2 and 2.5 quarts of water.
The canteen to the western is especially important for everyday survival due to the traveling combined with the heat. They made sure they filled their canteens any which way they could. They would fill their canteens first even before drinking from the water source just in case they had to bug-out without a second to spare. They made the best canteens that were available in those days by wrapping the container in hand-sewn fabrics so they could dip the fabric in water which would then help keep the canteen water cool.
6) Cookware
Their cooking gear usually was a simple cooking pot or can that was referred to as a "billycan". A billy can is a simple can used for cooking.
On the trail lifestyle, the cowboys cooked and ate a lot of beans. But not just any beans, they ate chuckwagon beans, also known as cowboy beans. Chuckwagon beans is a popular recipe in the south west. 
7) Bandana
Many see an old western movie and it's not long until they ask, "what do cowboys wear around their neck?"
The item that cowboys wore around their necks is basically just a piece of cloth, like a handkerchief. I've heard it jokingly named as a "neckerchief". The handkerchief that old western cowboys wear around their necks is a bandana. There are many other names for it and which you could use to name the same thing. A scarf, a shemagh, or a bandana. They are all similar items. The bandana was and still is one of the most tactical items you can use for surviving. 
Bottom line—cowboys knew that using a bandana and using a shemagh was essential for survival in the wild.
8) Rope
A generous amount of cordage and rope was carried by them. Learning so many uses for paracord in even todays day and age, back then it must have been treated like gold. But, back in the old western days, paracord wasn't around. In fact, paracord wasn't invented until around until World War II.
9) Blanket
The western cowboy blanket was usually thinner in heavy materials. Their blankets were much larger than western movies doing them justice. They were so heavy they had to keep them rolled up inside their chuck wagons only to take them out to unroll them at night.
10) Rain Slicker
One of the more important items for wild west survival—the rain slicker. Cowboys wore these in the 1880s and it's one of the most powerful items you can have with you. You can make survival shelters with just a poncho or rain slicker..
I've even heard a few survivalists say that they would choose to have a poncho is they could only have one item to survive with, even over the best bushcraft blade.
11) Tinder Box
Fire starting was one of the primary survival skills in the old west that can be difficult for most to relate to today. For the cowboy, being able to start a fire was essential. To do so, they always carried with them a tinder box or tinder can. Normally the size of a sardine can or so would carry all they needed to spark a flame. The tin contained bits and pieces of tinder they would pick up along the trail along with any matches they had, if any.
12) Tobacco
Western tobacco was and mostly still is the perfect trade good. In the 1800's if cowboys smoked, it would likely be cigarettes. Chewing tobacco is the preference for most of them. If they did smoke, it would be out of a hand carved pipe.
13) War Bag
Do you think these saddlebags are something a cowboy might wear or use?
Old west saddlebags weren't the preferred method of packing and carrying items for the cowboys. They packed their personal items like books and tobacco in a bag called the war bag. The cowboy war bag was also packed with extra clothes instead of unimportant items like accessories.
14) Gloves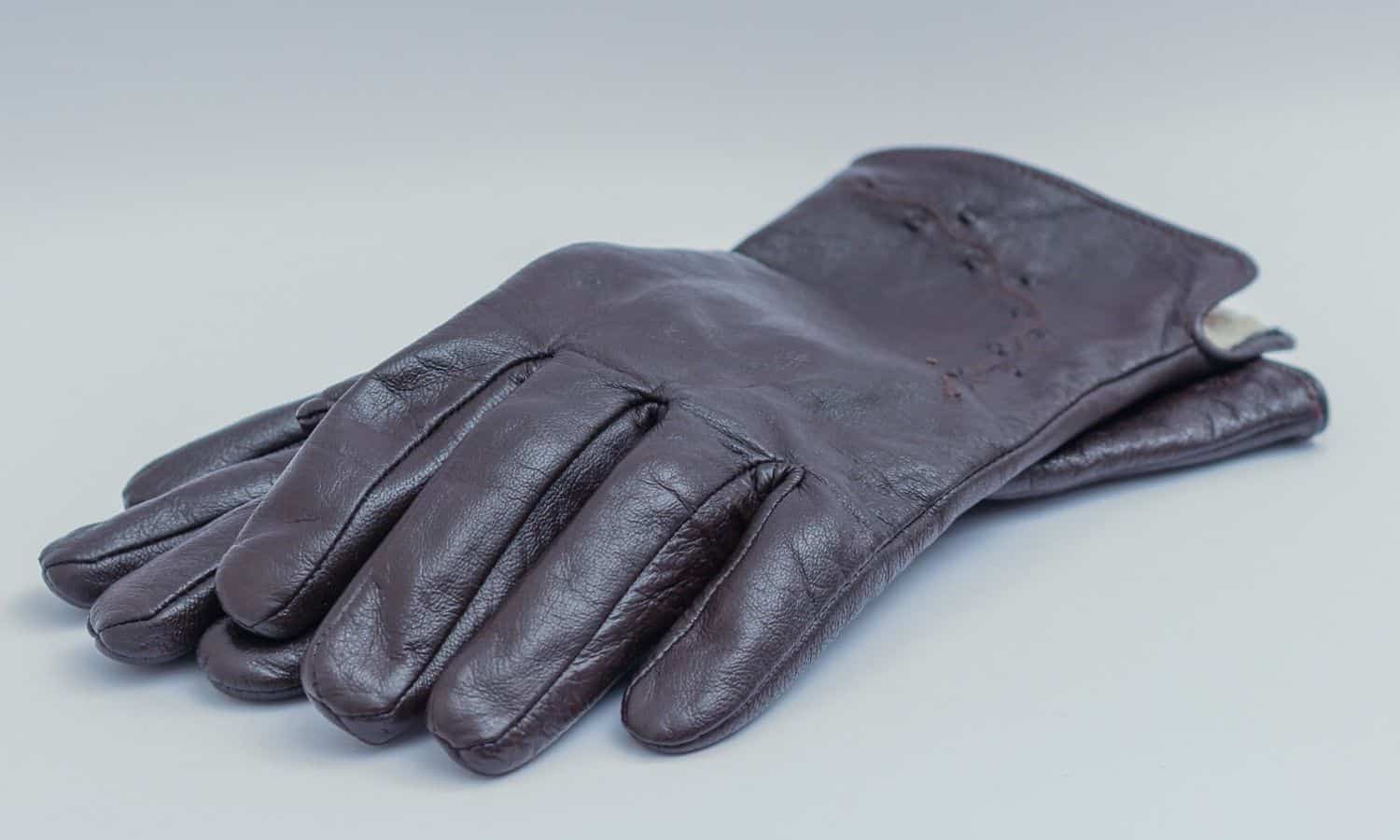 One of the things cowboys wear is thick gloves. The old west gloves were made of thick leather and deerskin.
15) Piggin Strings
Learning how to make cowboy piggin string was important for the cowboys.
16) Fishing Line
As most of us know, fishing is one of the pillars of survival skills. Being able to catch your dinner, having the confidence that you know you'll be able to produce your own food for tonight through fishing like a redneck is near the pinnacle of self-reliance. That's exactly what the wild west cowboys were like, self-reliant. 
Conclusion
The EDC items of the wild west was much more difficult to carry with every day. As technology has increased, items have gotten smaller and with more functionality. Back in the western era, the cowboys valued efficiency and practicality over flash.
Do you know any EDC items the Old Western Cowboys would carry on a regular basis?