Got milk? 
Not all cows are created equally. Some are better for their dairy and others are better for their meat. Cows are a heavy investment. Worth every penny and every second of money and labor. But still a big investment. So if you're going to invest, you want the best breeds that suite your needs and goals. 
In this post, we cover the best breeds of cows so you can determine which ones you're more interested in. 
There are many benefits to owning a cow. You'll be able to produce fresh milk, cheese, butter, and yogurt any time you'd like.
Texas Longhorn
The Texas Longhorn was brought by Christopher Columbus and the Spanish colonists.
This cow's ancestors were the first cattle to ever step foot on American soil nearly 500 years ago. The longhorn became the end product of "survival of the fittest".
For more information on the Texas Longhorn, see this post by Dr. Stewart H. Fowler, PhD.
Simmental
These cows are large in size, red, and white in color. Simmental are some of the oldest cattle breeds in the world. They make up nearly half of the cattle in Switzerland, Austria.
These cows are great for producing milk and meat.
Black Angus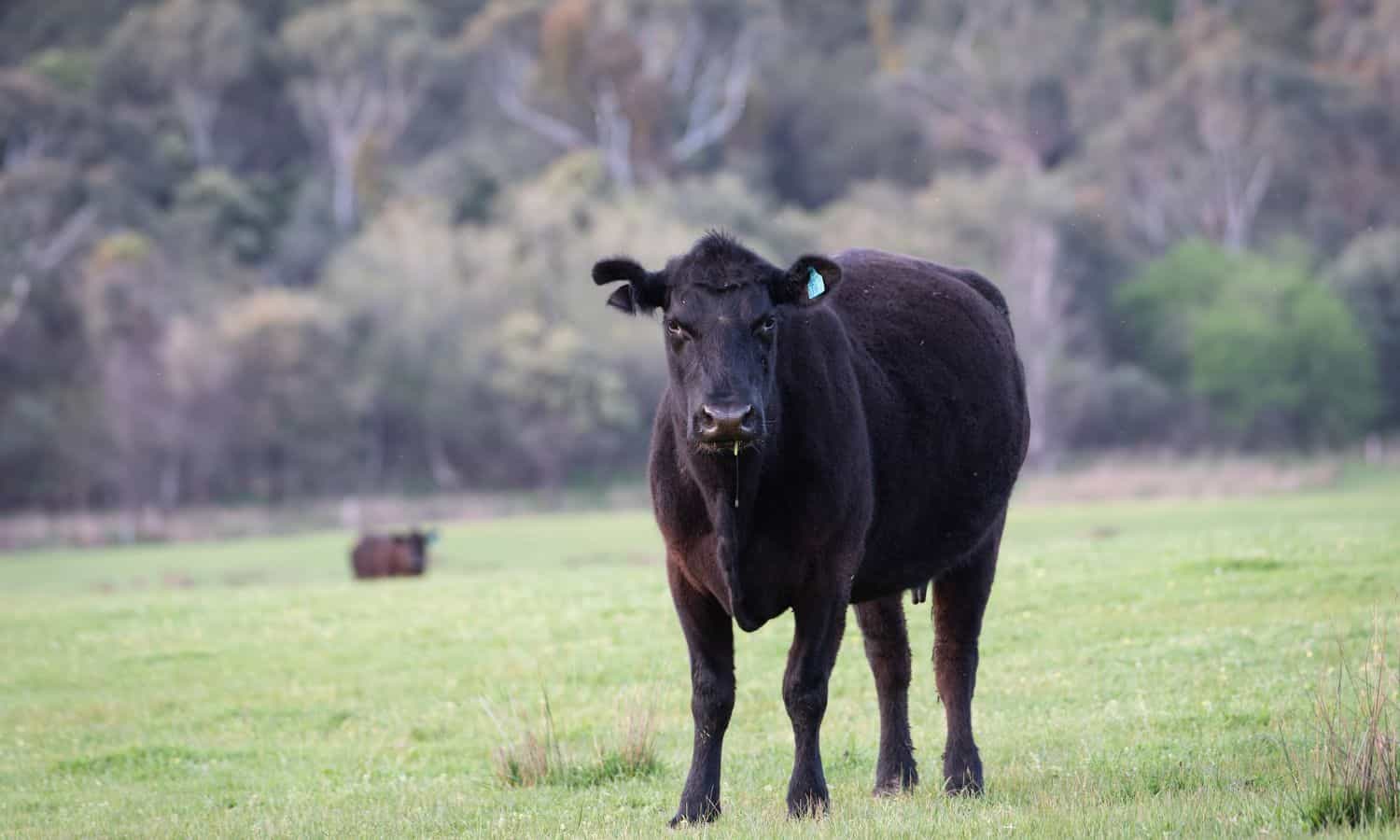 Black Angus cows make for one of the best cow breeds for meat because of the higher quality beef they produce. This is what also makes them one of the most popular breeds. These cows are black in color.
The American Angus Association is the largest beef breed organization, which gives you an idea of the value of the Black Angus for its beef.
Charolais
Charolais have a soft white color to their coats. One of the advantages of these cows is that their calves tend to weigh more and be stronger, making the calving process much more smooth. This makes the process much easier for a smaller farm or homestead. 
They are large and robust reaching weights of up to 2,000 pounds.
Hereford
Herefords are popular because of their gentleness and ease they have around them. They do a good job of producing milk making them one of the best cow breeds for milk.
They can produce a calf once a year. They are some of the most fertile and adaptable breeds.
This is one of the best cow breeds for homesteaders as they are good at producing milk as well as income for the homestead. Herefords are always in demand to be bought by butchers.
They also have genetics that are in demand since they can improve your herd overall.
Red Angus

The Red Angus are used widely in crossbreeding to improve the ability to milk. This breed also has its start in Europe. They make a good breed because they are resistant to harsh weather. They're very adaptable. 
They produce marbled meat that is of higher quality because of their high carcass yield.
For more information on the Red Angus, check out the Red Angus Association.
Holstein
These cows can weigh up to a whopping 1,500 pounds. They make one of the best dairy cow breeds because their milk is lower in protein and fat.
If you're wondering what the best dairy cow breeds are, the top breeds that are used the most are:
Holsteins
Jerseys
Guernseys
Brown Swiss
Ayrshire
Best Breed For Profit
If your primary goal is to raise profit off your cattle, consider beef cattle. Beef cattle, in general, are the most profitable to raise.
You can buy calves from dairy farms to start raising beef cattle.
Best Breed For Small Farms
If you have a smaller farm and are concerned about lack of space. 
According to Grit, the most popular cow breeds for small farms are:
Shorthorn
Guernsey
Milking Devon
Highland
Red Poll
Conclusion
Those are some of the most popular breeds that farmers will work with. Owning cows can be great, but there are also some negative things to remember when going to buy. Cows smell like cows. Some people don't like that
We hope you liked this article on the best cow breeds and hope it helped you learn which cattle would benefit you the most. You might also like our post on how to grow a survival garden.
If you liked this article, then please subscribe to our YouTube Channel for Survival and preparedness video tutorials. You can also find us on Twitter and Facebook.